I just spent the last several hours at the zoo, so naturally I've got animal prints on my mind.


At Anthropologie, you can skip the fur print and just get pictures of the animals themselves,
like on these cute throw pillows.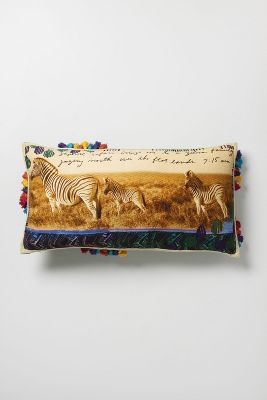 I love this teal tiger print. Find these on Etsy at
MiCasaBella
Just remember that with animal prints, less is more.
These rooms are doing it perfectly.
These rooms however, are looking more like When Animals Attack. Way, WAY too much animal print.
Eeeek. This bedroom is a great example of the importance of showing some restraint.
But don't be afraid of adding some touches of wild to your house. As long as you keep it to a tasteful minimum, it will seriously up your home's style factor.