I wish, wish WISH I could take credit for this brilliant idea! But this was all my friend Laila, who texted me a picture of this easy project she just completed.
She bought a ceiling medallion sort of like this one from
Lowes
,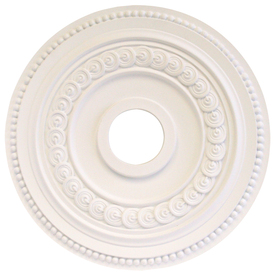 painted it black, and attached a round mirror that she got from Hobby Lobby for $1.50.
Such a fantastic idea!!
And if you look at the reflection in the mirror, you'll see the other project she showed me:
She did a quick and easy update on her curtains by adding a couple rows of ribbon at the top. She didn't even have to sew it on, just attached it with hemming tape.
So simple, yet it makes such a difference!
Thanks for the great ideas Laila! {She really needs a blog, right?!}