Here is what I want:
My dream kitchen would have cabinets in a high gloss, bright white. I want cabinets that shine.
It would have white marble countertops.
For the backsplash, I'd do these Ann Sacks tiles:
My dream kitchen has not one, but two islands- plenty of space for prepping and serving.
Hanging above those islands would be four light fixtures similar to this (two over each):
I want a mix of solid front cabinets, glass front cabinets, and open shelving, plus a large area of wall space where there is no upper cabinetry or shelving at all, just lots of pretty tile and big windows.
I want a mix of glass knobs and silver pulls on the cabinets and drawers, and a sink similar to this one:
I love the built-in look that's so trendy with kitchens now, so it's awesome that they have a collection of counter-depth refrigerators that make that look possible.
The appliances would be stainless, and to warm up all the white and silver and glass in the room, the floor would be a dark wood.
My dream kitchen must have a gorgeous ceiling too- I can't decide whether I'd want to do something like this:
or if I'd want to add some pattern up there with some metallic paper like this:
My light fixtures would have a gold finish so I think it would be really pretty to have the gold repeated on the ceiling and those two places would be the only spots in the room with gold; the rest would be silver and stainless. Come to think of it I really wouldn't have to choose- I could do both ceiling looks by papering the insides of the squares with a metallic, patterned paper. I'm swooning already.
My dream kitchen would also have a gigantic walk-in pantry. And a butler's pantry. And maybe even a library ladder like in the pic above.
I'm going to forward this post on to my husband now.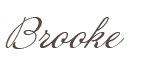 I was selected for this opportunity as a member of Clever Girls Collective, and the content and opinions expressed here are all my own.